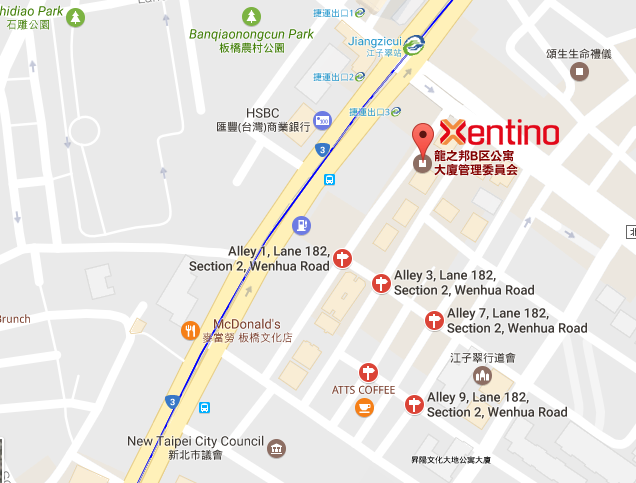 XENTINO TECHNOLOGIES CORP.
5F., No.89, Aly. 3, Ln. 182, Sec. 2,
Wenhua Rd., Banqiao Dist.,
New Taipei City 22044,
Taiwan (R.O.C)
P.S. MRT Jiangzicui Station Exit 3
Near New Taipei City Council
Tel : +886-282581593
Fax : +886-282581592

For general topics, please fill out the form below to contact us!