Featured Products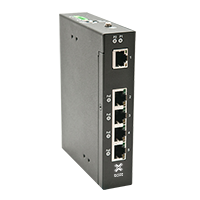 SW.140.001
Industrial Switch


Xentino SI305 PoE series are 5-port (4xPOE + 1xGigaTX), unmanaged full Gigabit Ethernet switches com ...

Recent Content
Xentino SR2xx Series 2/4/8-Wire SHDSL.bis EFM Bridges/Routers comply with the latest G.SHDSL.bis technology standards and supports symmetric data rate up to 15.3Mbps/Pair under TC-PAM 128. Up to four pairs can be bonded together for aggregated bandwidth over 61Mbps. It provides a secure and symmetrical high-speed connectivity over existing copper-line infrastructure that is ideal for service providers as well as SOHO and SME users.
XENTINO MR430 and MR430-W, compact, lightweight and cost-effective Industrial 4G LTE Cellular Routers, are built in 2-port fast Ethernet connection as well as support 2G/3G/4G mobile networks for wired and wireless communication in harsh environments.
Happy Chinese New Year : Year of the Rat Chinese peoples are celebrating the their new year!
Happy Chinese New Year : The year of pig Chinese peoples are celebrating the their new year on February 5th.
Taiwan celebrating its birthday on October 10. The Double Tenth National Day is considered as the Birthday of the Republic of China. Every year on October 10th Taiwan celebrates this holiday in commemoration of the 1911 Wuch'ang Uprising. The people of Taiwan all gather to congratulate the nation on its birthday celebration.